BIOtech Now
admin


In just two years, BIO Ventures for Global Health (BVGH) has made significant progress in responding to the growing cancer crisis in Africa. Through their African Access Initiative (AAI), this nimble, Seattle-based non-profit has established partnerships with industry giants, Pfizer and Takeda Pharmaceuticals, Ministries of Health in six African countries and hospital leaders to implement capacity building programs and advance cancer drug access agreements.
Solutions driven by Africa, for Africa
Cancer now causes more deaths worldwide than malaria, tuberculosis, and AIDS combined. What's worse, more than two-thirds of these deaths occur in low- and middle-income countries (LMICs). The need for sustainable approaches to cancer management in LMICs has never been so great.
BVGH is actively addressing this challenge through AAI's sustainable public-private partnership model that starts with ideas and strategies driven by African healthcare providers and governments.
AAI's approach engages stakeholders across sectors to build cancer care capacity and provide access to prioritized cancer medicines in African hospitals. BVGH begins by conducting a comprehensive assessment of each hospital's capacity to perform all of the key steps along the cancer patient treatment pathway. BVGH then uses data from these assessments to match the identified needs with resources from industry and academic partners.
Sustainable approach for a healthier future
In only a short time, AAI interventions have begun to make an impact.
"To date, we've worked with partners across sectors to coordinate two training workshops – with two more scheduled this year, facilitated and managed six pharmaceutical fellowships at African hospitals, and placed diagnostic laboratory equipment," said BVGH President, Jennifer Dent.
As Africa's most populous country, Nigeria is at the forefront of the continent's cancer crisis. To increase access to therapeutics, BVGH coordinated a cancer stakeholder meeting with the Nigerian Ministry of Health and Nigerian hospitals to discuss drug treatment regimens and establish a list of priority cancer drugs. The Ministry of Health, with BVGH's support, then issued a request for proposals (RFP) to pharmaceutical companies for the prioritized drugs. It's anticipated that the first patients will be treated with drugs from this program this year – just two years after AAI formally launched at the BIO International Convention in 2017.
BVGH understands that prompt, coordinated responses by governments, private industry, and experts are critical to stemming the tide of the cancer epidemic and scaling the benefit of life-saving cancer medicines across the globe. Join them in their initiative to build sustainable solutions.
Contact BVGH President Jennifer Dent to get involved: jdent@bvgh.org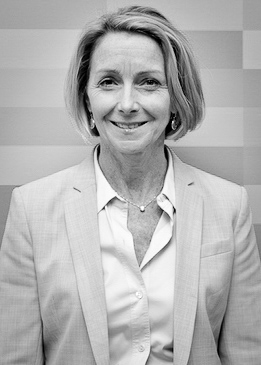 Jennifer Dent is the President of BIO Ventures for Global Health (BVGH), a Seattle-based global health nonprofit organization. Jennifer has 20+ years of broad-based pharmaceutical and biotechnology experience, including negotiation and structuring of deals, and management of global discovery and commercial alliances. To learn more about BVGH and AAI, visit their website.
Powered by WPeMatico