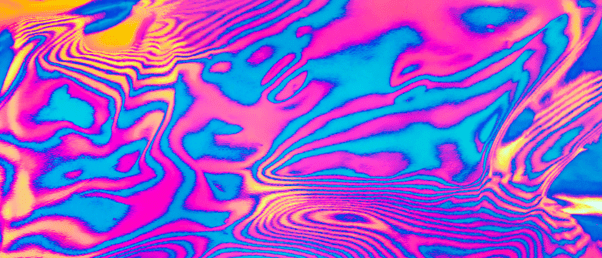 BioTechniques News
Aisha Al-Janabi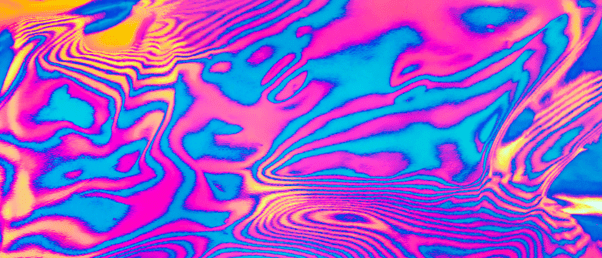 Neuroscientists demonstrate the therapeutic benefits of psychoactive drugs, cannabis and psilocybin, for mood and anxiety disorders.
Despite mood and anxiety disorders being among the most frequently diagnosed mental illnesses, the drugs currently prescribed are often unable to deliver sufficient symptom relief, leaving much to be desired. It's clear that new and effective treatments are needed, but how do recreational drugs come into this you may ask? Well, the potential therapeutic benefits of psychoactive drugs for mental health disorders have been a hot topic within the neuroscience community for quite some time, but why and how they can help remained mostly unknown.
At this year's meeting of the Society of Neuroscience, the world's largest resource on advancements in brain science and health, Neuroscience 2022, three groups of scientists presented findings from their investigations into the impact of different psychoactive compounds on mental health disorders. These studies included examinations of the psychedelic compound psilocybin, which is found in "magic mushrooms" and the psychoactive drug cannabis, both of which provided promising outcomes for different mental health disorders.
Psilocybin decreased depressive and anxiety-related symptoms in mice without psychedelic effects
The rapid and long-lasting benefits of psilocybin for depression and anxiety have been proven, but its mechanism of action in the brain, and whether its therapeutic benefits are independent of its ability to alter consciousness, have so far proved to be a mystery.
In this study [1], the research team, led by Katherine M. Nautiyal (Dartmouth College, NH, USA), set out to answer these unknowns by recording the behavior of mice after they were injected with low doses of psilocybin. The mice showed fewer anxiety-related behaviors, decreased anhedonia (the reduced ability to experience pleasure) and increased motivation for rewards which suggests that, through micro-dosing, the anti-anxiety and anti-depressive benefits of psilocybin can be achieved without its psychedelic effects.
Cannabis improves the cognitive function of people with bipolar disorder
Cannabis use is common among individuals with bipolar disorder as a means to cope with self-reported motivation and cognitive functioning problems. In a study spearheaded by Alannah Miranda (University of California, San Diego, CA, USA), researchers found modest improvements in cognitive function in people with bipolar disorder following chronic cannabis use [2].
Interestingly, those with bipolar disorder experienced a reduction in risky behaviors and increased motivation following cannabis use, but the same was not true for healthy participants. Whilst there is a possibility of long-term negative effects like mood stability, the results indicate that chronic use could offer unique benefits for people with bipolar disorder by reducing dopaminergic activity in the brain.
---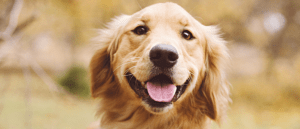 Dogs are also the brain's best friend
Researchers demonstrated that prefrontal brain activity increases when petting dogs, the part of the brain responsible for regulating emotions.
---
Stimulation of the endocannabinoid system reduces symptoms of chronic stress in rats
The endocannabinoid system regulates the brain's emotion and anxiety circuit, making it a promising target for treating mood and anxiety disorders. As such, Steven R. Lavoiette, University of Western Ontario (CA), along with his team, investigated the effects of pharmacologically inhibiting a chaperone protein within the endocannabinoid system, fatty acid binding protein-5 (FABP-5), on the mood and anxiety symptoms of male rats who were under chronic stress [3].
The rats showed a reduction in depressive and anxiety-related symptoms with no addictive or cognitive side effects. This study identified new brain targets to safely alter the brain's naturally occurring cannabinoid system without the side effects of taking psychoactive drugs.
What does this mean for the future of mental health treatments?
"As a field, we are thinking about psilocybin and cannabis in new ways and not only evaluating them for their potential therapeutic benefit but probing how they exert their effects in the brain," says Lisa Monteggia, who investigates the mechanisms underlying antidepressant efficacy at Vanderbilt University (TN, USA). "The research presented today is contributing to the growing evidence that these compounds may offer new avenues for symptom relief in many mental health conditions."
These findings offer hope for those who continue to experience the symptoms of mental illnesses despite the use of traditional medicines. Recent clinical developments, including the success of a Phase 2 clinical trial of psilocybin in improving outcomes for patients, will further bolster this hope.  With further research it's possible that in the near future, psychoactive drug treatments will become available through healthcare services for people with mood and anxiety disorders.
The post Can a high cure the lows? Neuroscientists think so. appeared first on BioTechniques.
Full BioTechniques Article here
Powered by WPeMatico