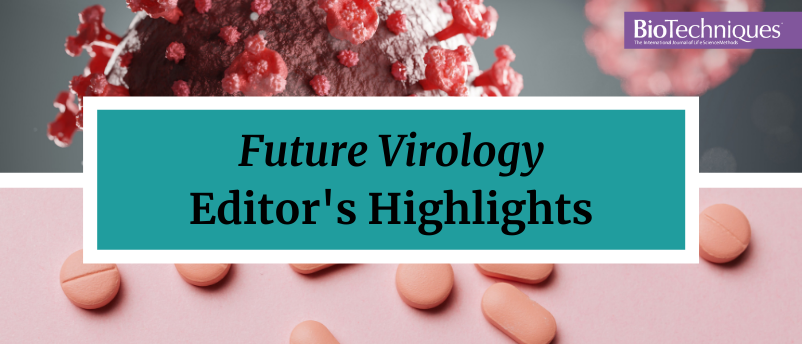 BioTechniques News
Georgia Bickerton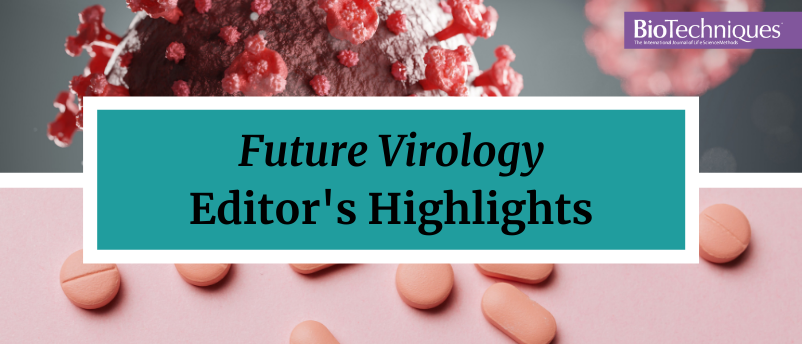 Here, Commissioning Editor Atiya Henry, provides her highlights from the January, February and March issues of Future Virology – make sure to check out the full issues for more!
My first pick is an Editorial from Pedro Souza at Federal University of Ceará (Brazil). In this opinion article, he discusses the possibility of using synthetic peptides to treat viral infections. We hear about how antiviral peptides could be used to overcome antibiotic resistance and provide a treatment option for viral diseases that lack drug options. The drawbacks of natural peptides, such as toxicity and susceptibility to proteolysis are discussed. Pedro proposes constructing synthetic peptides as an alternative to using natural peptides, and points out the various bioinformatic tools that could be used to design antiviral synthetic peptides.
Next up is this Short Communication from Brian Conway and his colleagues. The authors aim to reduce barriers to care faced by people experiencing homelessness, who are disproportionately affected by the hepatitis C virus (HCV). This retrospective real-world analysis evaluates the effectiveness of a once-daily sofosbuvir/velpatasvir tablet in such vulnerable populations. Out of 153 patients, undetectable HCV levels were achieved in the 122 patients treated effectively with the drug. These results highlight that this simple treatment can eliminate HCV in people experiencing homelessness, and can enable test-and-treat strategies.
Last but not least, we have a Special Report from a team based at Centre Antoine Lacassagne (Nice, France). The authors discuss the rare phenomenon of myocarditis – a form of heart inflammation – after mRNA COVID-19 vaccination. They point out how double-strand RNA (dsRNA) appears to be a low-level impurity present in COVID-19 mRNA vaccines. As dsRNA is a known inducer of immune-inflammatory reactions, they hypothesize that dsRNA could, in theory, be one of the factors that trigger post-vaccination myocarditis.
---
So there you have it, my top picks from the first few months of the year – stay tuned for another roundup later this year.
If you are interested in publishing your work in Future Virology or wish to propose an idea for a Special Focus Issue, please do not hesitate to get in touch!
The post Editor's highlights from <em>Future Virology</em> appeared first on BioTechniques.
Full BioTechniques Article here
Powered by WPeMatico