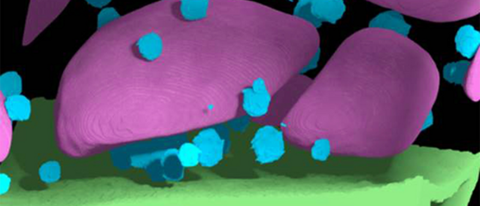 BioTechniques News
Beatrice Bowlby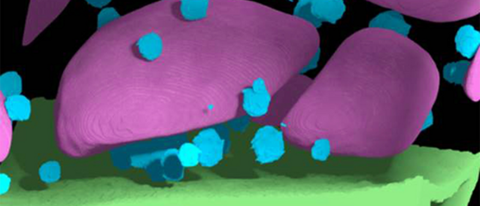 An international team of scientists has received a 2-year grant from the Chan Zuckerberg Initiative (CA, USA) to develop standardized training resources for volume electron microscopy.
Electron microscopy is a technique with impressive resolution; however, it is limited to imaging just the surface of a sample. Volume electron microscopy (vEM) was named one of Nature's technologies to watch in 2023 and is a cutting-edge technique that allows scientists to capture 3D images of samples that are many cubic millimeters, something that could previously only be achieved by stacking multiple 2D images.
The Chan Zuckerberg Initiative has awarded an international team a 2-year grant for advancing imaging through collaborative projects. Using this grant, Kirk Czymmek, director at the Donald Danforth Plant Science Center's Advanced Bioimaging Laboratory (MO, USA), and his team will receive a new volume electron microscope called Helios 5 "Hydra" DualBeam. This microscope will allow them to observe cells and tissues at a cellular level, in a previously unexplored way.
"We are increasingly being challenged to understand how to improve crop resilience to environmental stress and disease," said Czymmek. "The remarkable capabilities of our new Hydra vEM will allow us the unprecedented ability to reconstruct entire plant cells and tissue with exquisite detail. This technology will allow us to 'freeze' organisms in time and space and build intricate 3D models that will help us solve our critical food security challenges."
---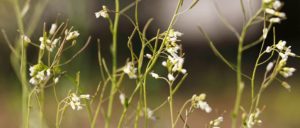 How to print functioning plant cells
A recent study has established a method to print viable plant cells using a 3D printer.
---
As vEM is a relatively new technology, there is a lack of standardized software and training material and the microscopes themselves are not readily available for scientists to access and learn how to use.
Czymmek is hoping to remove this barrier by creating multimedia outreach materials and training videos, develop vEM software platforms, plugins and reference datasets, build the infrastructure to maintain a network of vEM-trained scientists and create a global network of vEM systems.
vEM is already being used to provide novel insights into infectious diseases and cancer biology, and in the coming decades, it could be used to reconstruct an entire mouse brain at high resolution [1].
Czymmek commented, "the sooner our colleagues across the globe are trained and educated for successful vEM protocols, the faster new science can be enabled and translate into new medicines and improved foods for the benefit of society."
The post Grant awarded to create training materials for volume electron microscopy appeared first on BioTechniques.
Full BioTechniques Article here
Powered by WPeMatico