BIOtech Now
BIOtechNOW Editor

Each year, roughly 12,500 newborns in the U.S., or one out of every 300 infants, are diagnosed with one of the 29 conditions that every newborn is screened for shortly after delivery.  Ranging from cystic fibrosis to Sickle cell anemia, the conditions often require immediate and intensive medical intervention.  This list of conditions includes spinal muscular atrophy (SMA), which until earlier this year, was excluded from the Recommended Universal Screening Panel (RUSP), the expert-approved list of conditions that the Secretary of Health and Human Services (HHS) recommends that states test for at the time of birth.
SMA is a degenerative neurological condition that destroys nerve cells in the brain stem and spinal cord, affecting a person's ability to move, eat, and even breath. The majority of infants diagnosed with the most severe form of SMA rarely live past the age of two.  The disease's life-threatening effects reinforce why early detection and diagnosis can make all the difference for those that carry the genetic mutation that causes SMA.

That's why, in recent years, Biogen came together with partners in the SMA community, including Cure SMA and other rare disease advocates, to develop a compelling case for adding SMA to the RUSP. Together with the SMA community, we sought to highlight the positive impact that SMA's inclusion would have for patients, their families and communities and the healthcare system as a whole.
The first step in the process was developing the scientific and public health justification for the inclusion of SMA. By establishing a multi-faceted justification – illustrating the benefits and potential lives saved by routine testing – and collaborating with our partners, we were able to succeed when past efforts had fallen short. In February 2018 the Advisory Committee on Heritable Disorders in Newborns and Children recommended to the HHS Secretary that SMA be added to the RUSP.  The HHS Secretary affirmed the advisory committee's recommendation in July of this year.
But the journey to achieve universal screening did not end with the Committee's endorsement, or the HHS Secretary's subsequent approval.  The SMA Newborn Screening Coalition, led by Cure SMA and originally created to support inclusion of SMA on the RUSP, has now turned its focus to state newborn screening programs, encouraging each state to adopt the RUSP recommendation and screen all newborns for SMA.  Momentum is building for the adoption of the SMA screening recommendation.  To date, 4 states have adopted and implemented the recommendation, with pilot programs and significant legislative action occurring in more than 15 other states.
Though our work in newborn screening focuses on the rare disease SMA, our efforts also impact others in the rare disease community. Collaborating with our partners, we have sought to create a framework for other conditions seeking inclusion on the RUSP.  We advocated for the passage of the Newborn Screening Saves Lives Act, which reauthorizes grants for use in revising and extending services related to newborn screening, streamlines the newborn screening process and helps train healthcare individuals. Passed in 2014, the Act ensures that infants are screened for devasting conditions and that their parents and healthcare providers can obtain the resources they need to make effective healthcare decisions. The Act also allows the federal government to undertake pilot studies to expand newborn screenings for heritable disorders nationwide.
Together with our partners in patient advocacy and the medical community, we have worked hand in hand to advocate for early diagnosis of disorders for infants, with the hope of making early access to potentially life-saving medical care and therapies a reality. These partnerships were vital to our recent success in adding SMA to the RUSP and will continue to be important as we identify, diagnose and aim to create innovative treatments for other rare diseases.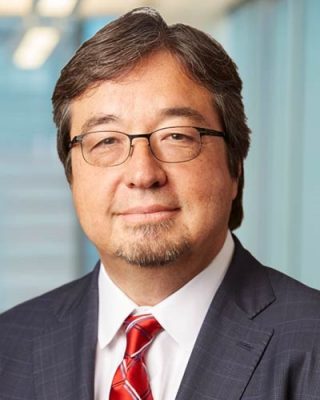 Alfred W. Sandrock, Jr., M.D., Ph.D., is Executive Vice President and Chief Medical Officer at Biogen, and has served on the Executive Committee since 2015. He was named Chief Medical Officer in 2012 and since joining the company in 1998, has held several senior executive positions, including Senior Vice President of Development Sciences, Senior Vice President of Neurology Research and Development, and Vice President of Clinical Development, Neurology. Dr. Sandrock received his B.A. in human biology from Stanford University, an M.D. from Harvard Medical School, and a Ph.D. in neurobiology from Harvard University. He completed an internship in medicine, a residency and chief residency in neurology, and a clinical fellowship in Neuromuscular Disease and Clinical Neurophysiology (electromyography) at Massachusetts General Hospital.
Powered by WPeMatico