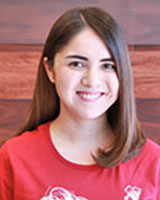 BIOtech Now
BIOtechNOW Editor
With more than 8,000 participating organizations, Mental Health Month – Mental Health America's (MHA) signature awareness campaign since 1949 – is the best known and most widely supported mental health campaign in the nation.
The 2017 theme for Mental Health Month is Risky Business. The public awareness campaign will educate the public on habits and behaviors that increase the risk of developing or exacerbating mental illnesses, or are signs of mental health problems themselves.
These include such diverse risk factors like sedentary lifestyles, hyper sexuality, substance use, disordered eating and other obsessive/addictive behaviors. The purpose of the theme is to raise awareness of the risk that these types of behaviors present – especially to young people, help individuals detect these early warning signs, and provide resources for prevention and early intervention.
Sometimes people—especially young people— engage in potentially risky behaviors to manage, avoid, or cover up symptoms of a mental health problem.  It is often hard to distinguish these behaviors from "normal growing up," and, as a result, the people who care about people engaging in these struggles sometimes under-react, and other times over-react.
That's why the 2017 May is Mental Health Month toolkit features a series of fact sheets (available at www.mentalhealthamerica.net/may) on specific behaviors and habits that may be a warning sign of something more, risk factors and signs of mental illness, and how and where to get help when needed. MHA has also created an interactive "What's Too Far" quiz to learn from Americans when they think specific behaviors or habits go from being acceptable to unhealthy.
MHA's primary call to action will be for individuals to assess their behaviors through this interactive quiz about risky behaviors. The survey will not only solicit information from individuals, but also introduce survey participants to warning signs of behaviors becoming problematic in an accessible and non-confrontational way. For example, the survey might include a question like "How many drinks per week can you take before it becomes a problem?" followed by information about what is considered alcohol abuse or binge drinking. The survey will also assess changes in attitudes and self-awareness of their own behaviors based on the information presented, and ask questions about the willingness of survey-takers to adapt healthier behaviors in furtherance of better mental health. Ultimately, results will be shared with participants so that they may see how their responses compared with others.
Some of this year's materials may make some individuals feel uncomfortable, but speaking up early to educate people about risky behavior and its connection to mental illness—and doing so in a compassionate, judgment-free way – is important and needs to be discussed Before Stage 4 (B4Stage4) of a mental illness.
MHA's 2017 Mental Health Month Toolkit is now available for free download by visiting www.mentalhealthamerica.net/may.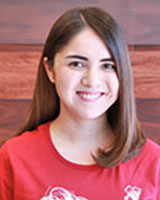 Jennifer Cheang is the Digital Marketing Manager at Mental Health America. She assists with the development and implementation of online marketing strategies to promote programs, web-based resources and the website. Jennifer has worked in several diverse environments in the non-profit sector, including Liberty in North Korea, the U.S. Committee for Refugees and Immigrants, and the Smithsonian Institution. Jennifer is a life-long resident of Northern Virginia and graduated from George Mason University with a B.A. in Global Affairs. She spends her free time teaching and caring for elementary-aged children at the National Museum of American History and Lakeshore Learning Materials in Alexandria, VA.
Powered by WPeMatico