BIOtech Now
Andrew Segerman

IQVIA — a nonpartisan health care research firm — is out with troubling new data showing a direct correlation between high out-of-pocket costs and patients forgoing the medicines they need. In 2017, 69% of patients covered in the commercial market did not fill a new prescription when their insurance company required them to pay out of pocket costs exceeding $250.

In recent years, patients have been subjected to spending more on deductibles and coinsurance. To offset this financial burden not covered by their insurers, many pharmaceutical companies have begun to offer various forms of patient assistance, and according to IQVIA, this assistance is making a difference for patients.
Yet in recent months, health plans have implemented "co-pay accumulator" programs – an effort to prevent funds provided by these assistance programs from applying to a patient's out of pocket maximum or deductible. As a result, patients are left with steep costs and are less likely to fill the prescriptions they need.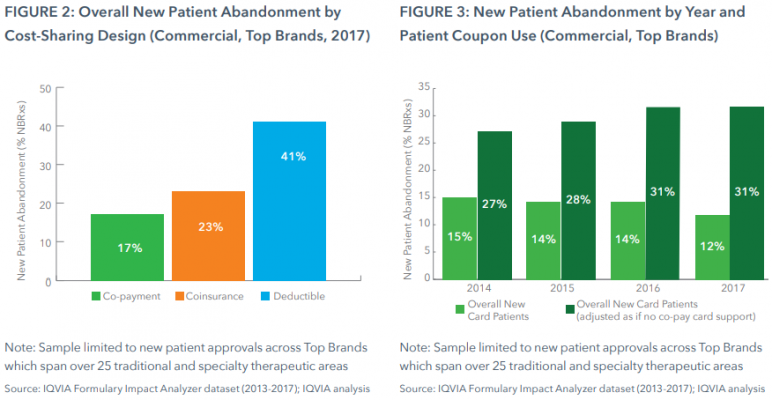 It's time for the insurance industry to step up and do its part to help ensure patients have access to the medicines they need at costs they can affordable.
See the full IQVIA report here.
Powered by WPeMatico