BioTechniques News
Beatrice Bowlby
A novel drug candidate to treat temporal lobe epilepsy (TLE) has been identified, which suppresses TLE-induced neuroinflammation and curbs seizures.
TLE is one of the most common types of epilepsy. One-third of people with TLE are unresponsive to medications currently available to address symptoms, so identifying new drug targets is essential. A collaboration led by researchers at the City University of Hong Kong (China) with research institutions in Chile has identified a small organic molecule called D4 that curbs seizures and increases survival rate in a mouse model of TLE, showing promise as a drug candidate.
Most anti-epileptic drugs target neurons and synapses in the brain; however, these drugs overlook neuroinflammation, which is another important pathology. Neuroinflammation causes an immune reaction in the brain due to dysfunctional glial cells, such as astrocytes and microglia.
Research has found that connexin-based gap junctions and hemichannels in brain glial cells in TLE play a role in neuroinflammation. A hemichannel is formed from six protein subunits called connexins and allows small molecules to be released from astrocytes and microglia into the extracellular space. A gap junction forms when the hemichannels of two adjacent cells dock with each other. Gap junctions coordinate the physiological functions of cell assemblies; therefore, it's important that scientists find a way to suppress neuroinflammation by only blocking connexin hemichannels and not gap junctions.
---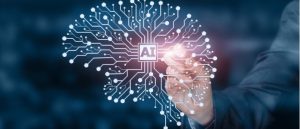 Could AI algorithms provide a cure for epilepsy?
A recent study highlights the impact of an AI algorithm in detecting abnormal brain tissue commonly associated with drug-resistant epilepsy.
---
The research team identified an organic molecule that selectively blocks connexin hemichannels in glial cells, called D4. Neuroinflammation and seizures can be exacerbated when glutamate and other molecules leak from reactive glial cells into the extracellular environment via hemichannels, a process that alters synapses. D4 is able to prevent this from occurring, thereby reducing neuroinflammation and curbing TLE seizures.
To test the molecule, the researchers used the pilocarpine-induced model of epilepsy in mice, a well-known clinically translatable animal model. Mice were intraperitoneally injected with pilocarpine to induce seizures and administered one dose of D4 orally.
When D4 was administered before inducing seizures, it reduced neuroinflammation and altered synaptic inhibition, increasing mouse survival rate. When it was administered as a treatment after a seizure, the single dose of D4 had a prolonged effect on suppressing the activation of astrocytes and microglia. These results show that D4 alleviates neuroinflammation caused by astrocytes and microglia and has a long-term effect.
"These are very exciting and encouraging results for translational research in epilepsy," said Geoffrey Lau Chun-yue, who co-led the research team. "We have found a very promising new drug candidate for treating epilepsy that works through a new mechanism – blocking connexin hemichannels. Our findings also highlight the important involvement of neuroinflammation in neurological disorders such as epilepsy."
The research team hopes to identify more therapeutic targets through their study of the astrocytic mechanisms of epilepsy.
The post Small molecule shows promise in treating temporal lobe epilepsy appeared first on BioTechniques.
Full BioTechniques Article here
Powered by WPeMatico