BIOtech Now
Theresa Brady

Congress, the Food and Drug Administration (FDA), drug developers, researchers and patient groups have all recognized the contribution patients and caregivers can make to the drug development process. Since 2012, the FDA has incorporated the patient's voice in disease-specific "patient-focused drug development" (PFDD) meetings to help inform the regulatory drug approval process. Who better to tell the story of how a disease manifests, or what they are experiencing on a daily basis or what side-effects are emerging from certain treatments.
Just as regulators and drug developers need and want to hear from patients, the patients, themselves, are anxious to hear about the latest developments and policies that can impact their lives. By staying informed on the latest policies, and by engaging across stakeholder groups, patient advocacy organizations serve as the voice of patients they represent, ensuring access to care and support for the pathways to effective treatment.
This October, BIO invites patient advocacy organizations to engage with the entire array of stakeholders in the drug development journey, from regulators to researchers to biopharma companies. The Patient and Health Advocacy Summit will run October 25 – 26 at the Park Hyatt hotel in Washington, DC.  During the two-day Summit, attendees can meet with other groups to learn best practices and hear from expert panelists on patient access and affordability and ways to support the discovery of new and safer treatments for pain and addiction.
This is the seventh year BIO is hosting the summit. Dean Suhr, President of the MLD Foundation has attended in the past and had this to say about the event: "The BIO Patient & Health Advocacy Summit is a very powerful intersection of pharma, biotech, and advocacy. The exchange of challenges, ideas, concerns, and opportunities at this BIO conferences is a very powerful force in refining the perspectives, thinking, and impacting future plans of those attending. The setting is modest in size allowing not just for superficial networking, rather there is time and space for in depth conversation and follow-up."
Enhancing conference networking is BIO One-on-One Partnering™.—a unique and efficient way to schedule individual meetings with other attendees. The versatile program allows users to create profiles and send meeting requests. When the meeting is accepted, the program schedules the meeting.
Registration for the BIO Patient and Health Advocacy Summit is open.
The event is made possible through the generous contributions of our sponsors.
Champion Sponsors



Ally Sponsors





Advocate Sponsors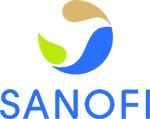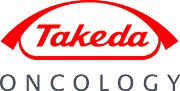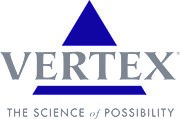 Sponsors as of September 6, 2018
Powered by WPeMatico