BIOtech Now
Theresa Brady

In just a few short weeks, BIO will host its annual Patient and Health Advocacy Summit which brings together patient advocacy organizations, academia, regulators, biotechnology industry, and other stakeholders for two days of robust programming to discuss timely policy issues and share best practices.
Organizers announced a panel session for day one that will cover the Trump Administration's "American Patients First Blueprint", a proposed plan for addressing the cost of prescription drugs. Moderator Janet McUlsky, Pfizer's National Alliance Development Senior Director, will be joined by officials from the Trump Administration who will provide updates on the plan and engage with attendees on the merits and whether it will reach the stated objectives.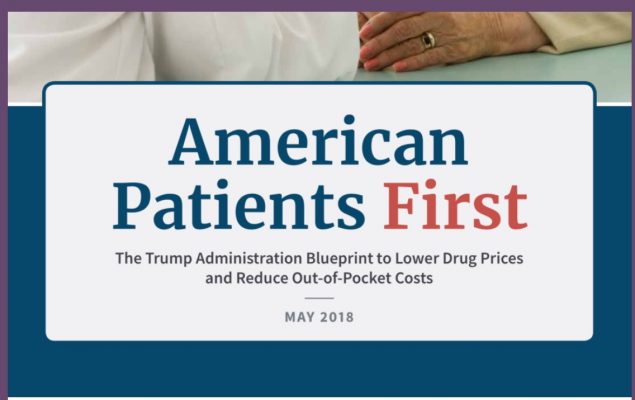 Administration officials scheduled to participate on the panel are:
Dan Best, the Senior Advisor to the Secretary for Drug Pricing Reform, Food and Drug Administration, U.S. Department of Health and Human Services; and
John O'Brien, MPH, Advisor to the Secretary for Health Policy, U.S. Department of Health and Human Services
Since the release of the plan in May 2018, discussions around key provisions continue in the media and elsewhere. Both patient advocacy groups and the biopharma community support efforts aimed at ensuring the ability of innovators to discover new cures and treatments while providing access to prescription drugs with affordable out-of-pocket costs. Whether the plan will deliver these outcomes remains to be seen.
BIO applauds the plan's exclusion of direct government negotiation in Medicare which would lead to price controls and restricted access for America's seniors. The plan also restricts the use of pharmacy gag clauses, which prevent patients from learning about more affordable options for buying their medicines. There are several other concepts in the plan that have the potential to improve health care delivery, depending on how the details are ironed out. For example, the 340B reform provisions, value-based pricing agreements and greater pass-through of rebates to consumers.
There are some areas of concern. In a three-part blog series authored by Dan Durham, BIO's Executive Vice President for Health Policy, three proposals in the "Blueprint" that could pose significant challenges to patients were examined in depth. The first one looked at a proposal to restrict access to Medicare Part D, a popular prescription drug program for America's seniors. The second blog reviewed the proposed reforms to Medicare Part B, and the third looked at reforms that may restrict access to needed medicines for patients enrolled in Medicaid.
The panel session at the upcoming Summit will provide a more in-depth look at these issues and how they may impact the well-being of patients, as well as help shed more light on the Administration's efforts to provide affordable access to medicines patients need. Registration for the BIO Patient and Health Advocacy Summit is open. It will be held October 25-26 at the Park Hyatt in Washington DC.
Powered by WPeMatico