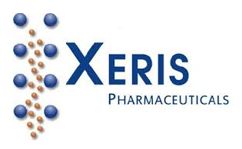 BIOtech Now
Stacey Matusko
The next big medical breakthrough may start in a small business with a big idea. Recognizing the potential and promise of early-stage companies for addressing unmet medical needs, the BIO International Convention will once again host the Innovation Zone on the exhibit floor of the San Diego Convention Center, June 19-22. Eighty emerging companies will showcase biotechnology breakthroughs in drug discovery, diagnostics, and other therapeutic platform technologies.
The Innovation Zone was created through a partnership with the National Institutes of Health (NIH) and the National Science Foundation (NSF) with the intent to group Small Business Innovation Research (SBIR)-funded companies together on the exhibit floor of the BIO International Convention. The SBIR program provides U.S. federal funding to small businesses engaged in research and development with demonstrated potential for commercialization. Companies are rigorously vetted through the NIH and NSF SBIR review process prior to receiving the funding.
Today we spoke with Innovation Zone exhibitor, Steven J. Prestrelski, PhD, MBA, Chief Scientific Officer at Xeris Pharmaceuticals, Inc., which is supported by NIH's SBIR program.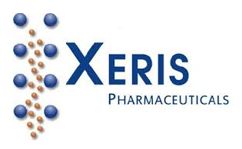 BTN: What is your company's lead product or technology?
It is the GlucaPen, a glucagon auto-injector for treatment of severe hypoglycemia.  The GlucaPen is based on the XeriSol™ formulation platform: an injectable, biocompatible, non-aqueous formulation technology with significant enhancements in drug solubility and stability.
BTN: How has the NIH's SBIR program helped your company grow?
NIH's SBIR funding has provided capital to achieve product concept validation which was leveraged to raise larger amounts of capital from investors.  Additionally, the NIH SBIR program has provided seed funding for several novel product concepts that have ultimately become full product development programs.  NIH program managers have also introduced us to collaborators that have helped us develop our product concepts.
BTN: What are the upcoming milestones and long-term priorities for your company?
Follow-on glucagon products already under development include novel formulations envisioned as a daily glucose management tool as well as for infusion pumps which can be potentially used for the longer-term management of congenital hyperinsulinism and for the management of high-risk hypoglycemia in those patients who have multiple episodes per day or week.  In conjunction with insulin and a continuous glucose monitor, Xeris glucagon could potentially complete the bi-hormonal bionic pancreas and allow for fully-automated control of blood sugar.
The XeriSol™ technology is also being used to develop non-aqueous formulations of small molecule drugs such as diazepam, which is very poorly soluble in water. Xeris has created a non-aqueous formulation of diazepam for subcutaneous injection as an alternative to the current rectal gel standard of care (DiaStat®) in the treatment of epileptic seizures.  Our scientists are optimizing this diazepam formulation with IND enabling nonclinical studies planned for later this year.  The same potential for significantly enhanced solubility and stability has been demonstrated with 13 other classes of small molecule drugs yielding a significant number of product development and out-licensing opportunities with pharma partners in the future.
BTN: What do you hope to gain out of your participation at the 2017 BIO International Convention?
Xeris Pharmaceuticals has accelerated the development of its platform formulation and delivery technologies and the development of specific products based on these technologies.  This success has provided valuable validation of these technologies and, with this validation, interest from other pharmaceutical companies looking for novel solutions to formulation and delivery problems with their proprietary molecules.  Xeris is currently working on a number of third-party formulation feasibility programs for peptides, vaccines, and monoclonal antibodies.  The 2017 BIO International Convention provides us the opportunity to meet with companies who might benefit from partnering with Xeris.
BTN: Tell us something about your company that investors might not know…
Xeris has a new and highly experienced management team with clear strategic direction to advance our development platforms and further build the company.
Powered by WPeMatico