BIOtech Now
Andrew Segerman


The numbers might surprise you. Approximately 7,000 rare diseases are known to exist, and approximately 30 new ones are identified each year. Also known as orphan diseases, they are defined as those which affect fewer than 200,000 patients in America. And while it might be true that each rare disease only affects a small number of patients, collectively, millions of lives are depending on the development of innovative cures and medicines.
In a series of new infographics, BIO illustrates how far we've come – and how far we have to go – in the fight against rare diseases. You can view them here and here.
The Orphan Drug Act has given families and individuals suffering from rare diseases like Hodgkin Lymphoma and Cystic Fibrosis hope and optimism. Since the law's passage in 1983, hundreds of new therapies have been approved by the FDA to treat these rare diseases—compared to just 34 approvals before enactment.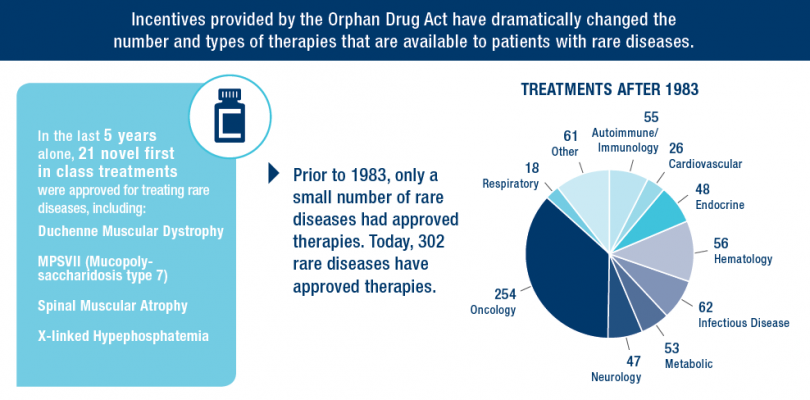 Outstanding scientists, savvy entrepreneurs and business leaders, a committed investment community and world-class universities and research institutions are necessary to develop breakthrough medicines and cures. But as the success of the Orphan Drug Act illustrates, the right public policy environment and incentives are also critical in spurring innovation for rare diseases. In order to build on the historic successes of the Orphan Drug Act, is critical that the incentives provided by the Act are kept in place to encourage development of therapies for rare diseases.
To learn more, visit www.bio.org/toolkit/disease-area.
Powered by WPeMatico