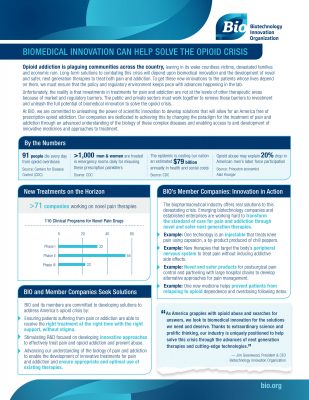 BIOtech Now
Andrew Segerman
Opioid abuse in America touches the lives of millions. It's estimated that more than 1,000 men and women are treated in emergency rooms daily for misusing these prescription painkillers and as a nation, we're spending nearly $80 billion annually in health and social costs to combat this epidemic.
Fortunately, the biopharmaceutical community is working on solutions. Thanks to brilliant scientists and savvy entrepreneurs, our industry is uniquely positioned to transform the standard of care for pain and addiction through next-generation therapies. By bringing together the best minds in the public and private sectors, we have an opportunity to end this public health crisis for current and future generations.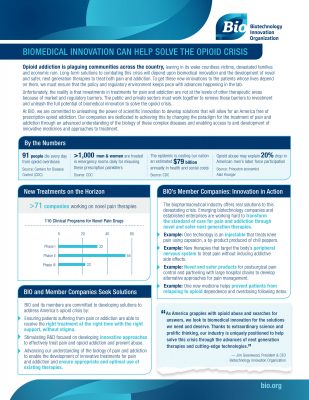 At BIO, we are committed to unleashing the power of scientific innovation to develop solutions that will allow for an America free of prescription opioid addiction. Learn more here.
Powered by WPeMatico