BIOtech Now
Theresa Brady

Biotech startups come in all shapes, sizes and approaches but have one thing in common: the drive to develop technology that will address a high unmet need and improve patients' lives.  Nancy Thornberry, the current CEO of Kallyope Inc., didn't always work for startups, but she has spent a career in drug discovery, always looking to uncover the science that will ultimately lead to real treatments. Kallyope was founded in 2014 and is focused on the study and targeting of the gut-brain axis.
Thornberry will be a headliner at the upcoming BIO CEO & Investor Conference, leading a fireside chat on Monday, February at 10:00 AM. BIOtechNow (BTN) spoke with Thornberry about her background and the focus of her work at Kallyope.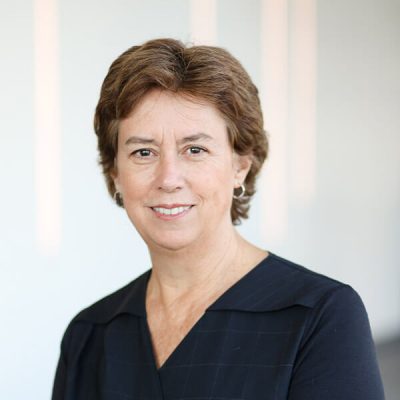 Nancy Thornberry, CEO-Kallyope, Inc.
BTN: Can you give us a brief summary of your educational background and work background?
I received a Bachelor of Science degree from Muhlenberg College in 1979 and then joined Merck Research Laboratories as a biochemist.  While at Merck, I served in several roles of increasing responsibility which culminated in my role as Senior Vice President and Franchise Head, Diabetes and Endocrinology.  In this role, I led discovery and clinical research in diabetes, osteoporosis, fertility and contraception. Prior to my role as Franchise Head, I initiated and led Merck's dipeptidyl peptidase 4 (DPP-4) project resulting in the discovery of JANUVIA® (sitagliptin) for the treatment of Type 2 diabetes, which until recently was Merck's best-selling product.  In 2015 I joined Kallyope as CEO, a biotechnology company headquartered in NYC focused on the gut-brain axis.    
BTN: How does your background inform what you do today?
My experience at Merck was hugely beneficial in preparing me for my role at Kallyope. Having the end-to-end experience of seeing Januvia from program initiation through approval and life cycle management was a great training for running an early stage biotech company. On top of that, having seen so many programs at Merck, I have developed good instincts for knowing the probability of success of a program and the interest of potential partners in licensing it.  Finally, the network with the external scientific community and other pharmaceutical executives I established while at Merck has been invaluable in both our partnering efforts and in leveraging the input of experts to inform our research strategy.
BTN: You spent much of your career in a big corporation—Merck. You are now the head of a start-up doing very exciting research. What drove you to embark on this new path?
After Merck I spent a couple of years learning about biotech as a consultant and board member for a several companies. I wasn't actively pursuing an operating role, but then I heard about Kallyope, which turned out to be a perfect fit for several reasons.  First, the gut-brain axis was an area of high interest to me given its association with multiple areas of physiology and disease and untapped potential.  With Kallyope's strategy and platform of sophisticated technologies, I felt there was a tremendous opportunity to approach diseases of high unmet need in a fundamentally new way.  Second, the scientific founders at Columbia University, our supportive investors, and the founding scientists were second to none. Third, I was excited about the emerging biotech scene in New York City and the advantages of being there in terms of recruiting top-notch researchers out of academia and pharma and for its access to the financial world.
BTN: Can you tell us what you like about this totally new environment? Anything you don't like?
In the 3 years since Kallyope's launch it has become clear to me that biotech is the ideal place to do drug discovery. The closeness of the team, all aligned on a singular vision, and the ability to rapidly iterate on experiments and make decisions, allows for greater innovation and speed than can occur in a large pharma environment. We have also structured Kallyope in a way that we pair scientists out of academia, who are the top experts with our platform technologies, with hardcore experienced pharmacologists and chemists who have a track record of successful translation. The result is a great blending of skill sets, perspectives, and experiences.  So far, there is nothing I don't like about this environment!
BTN: What type of research are you working on?
Kallyope has developed a fully integrated platform focused on the gut-brain axis. We combine a number of state-of-the-art technologies, including single-cell sequencing, data science, functional imaging, anatomical circuit tracing, optogenetics and chemogenetics, and organoids, to identify and validate circuits between the gut and the brain and assess their role in diseases of high unmet need. Our therapeutic strategy is to modulate these gut-brain circuits with gut-restricted small molecules, which has several advantages over systemic treatments. The gut-brain axis is well-validated for its role in metabolic and gastrointestinal diseases, and there is increasing evidence for its role in neurological disorders.  These are our current areas of focus.
BTN: How is this research unique or new to medical innovation?
No one, to our knowledge, is taking a systems biology approach to the study and targeting of the gut-brain axis. While there are biotech companies studying and targeting the link between the microbiome and the brain, our goal is to use a platform which integrates highly sophisticated technologies to build a comprehensive map of the gut-brain axis, including both hormonal and neural circuits.
Our therapeutic strategy also represents a fundamentally new approach in that we use gut-restricted compounds to target the brain, a highly physiologic approach that has the potential for improved safety over direct CNS targeting.  It can be thought of as "a safe way to the brain".
BTN: You have impressive partnerships. Can you tell us about the journey to secure these partnerships?
We initiated our first corporate partnership in June 2018 with Novo Nordisk. It is focused on peptides secreted from the gut with the potential to treat obesity and diabetes. It is a very strategic partnership for Kallyope for a couple reasons. First, Novo is the world leader in peptides for metabolism, so we get to harness their capabilities and knowledge to evaluate a large number of secreted peptides that we have identified with our platform. Second, Kallyope is focused on small molecules and the agreement allows us to retain all rights to our internal programs and to use learnings from the collaboration to inform and guide our small molecule programs.
This is the type of partnership we have been prioritizing at this stage of the company – ones in which we receive both financial benefits but also strategic research benefits that can further our own research. We also want to make sure that we have a partner that is truly committed to the field we are jointly working in, and obviously Novo is fully committed to metabolism. We also want to avoid collaborations that distract us significantly from our internal research and portfolio. Novo checked all of these boxes, and we are very excited with how things are progressing in the 6 months since our collaboration began.
BTN: What are your goals for Kallyope Inc.?
My ambitions for Kallyope are threefold. First, we want to dominate the space of the gut-brain axis and to ensure that we fully maximize the potential of our platform to advance projects addressing diseases of high unmet need in a number of therapeutic areas.  Second, we plan to continue to invest in our platform such that it will become a sustainable source of novel targets.  Finally, our goal is to ultimately become a fully integrated biopharmaceutical company:  we will progress programs through development when practical to do so (e.g. rare diseases), and partner programs that target large primary care populations.
Powered by WPeMatico