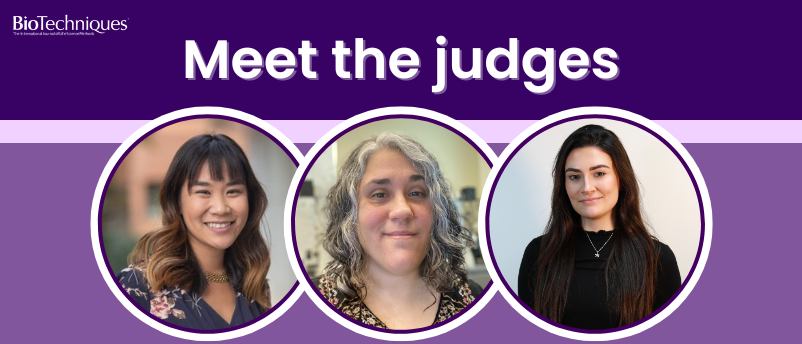 BioTechniques News
Beatrice Bowlby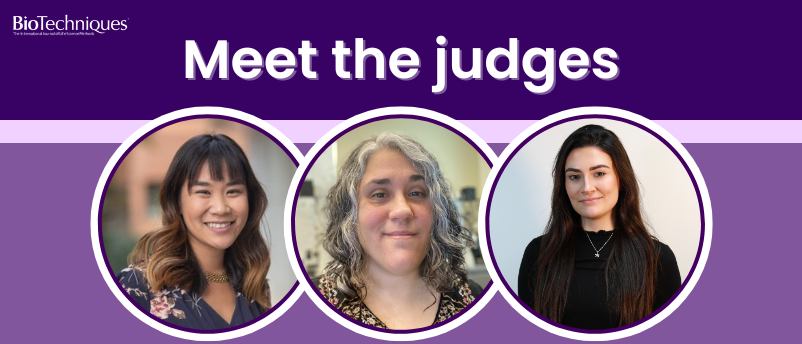 We are excited to announce our judging panel for the 2023 image competition held in honor of BioTechniques' 40th birthday!
Michelle Itano – BioTechniques' Editor-in-Chief

Michelle Itano is a cellular biophysicist, Assistant Professor of Cell Biology and Physiology and Director of the Neuroscience Microscopy Core at the University of North Carolina – Chapel Hill (NC, USA), where she develops and customizes state-of-the-art optical imaging and analysis applications for a wide range of scientific research. She utilizes innovative fluorescence microscopy methods — including dual selective plane illumination light-sheet imaging and iterative RNA in situ hybridization spatial distribution analysis in tissue — to investigate previously intractable questions in cell and neurobiology.
As a graduate student with Ken Jacobson at the University of North Carolina, Michelle used advanced fluorescence microscopy techniques, including applying new methods of super-resolution microscopy, to investigate the function, distribution and kinetics of proteins that form microdomains on the cell membrane and have relevance to human disease. During this time, she became very interested in ways to combine her background in genetics and cell biology to investigate the ways in which viruses and their hosts interact. During her postdoctoral research with Sanford Simon at The Rockefeller University (NY, USA), she integrated the fields of genetics, cell biology, virology and biophysics, by applying her knowledge of studying interactions at the level of a single molecule to better understanding the mechanisms by which viruses lead to disease in a host organism.
In 2019, she was selected to be a CZI Imaging Scientist. She is also very invested in facilitating collaborations between researchers, software and infrastructure engineers and computing specialists to design and disseminate efficient bioimaging pipelines.
---
Paula Montero Llopis obtained her PhD at Yale University (CT, USA) studying the spatial organization of the flow of genetic information in bacteria (transcription, translation and mRNA degradation). She was awarded a Helen Hay Whitney Postdoctoral Fellowship to do her postdoctoral work at Harvard Medical School where she focused on understanding the molecular mechanisms by which cells achieve their intricate internal organization. Throughout her research she focused on developing quantitative fluorescence microscopy tools to study cell biology. Her passion for microscopy and collaborating with her peers to improve their image-based science led Paula to pursue a career in microscopy.
Paula currently directs the Microscopy Resources on the North Quad (MicRoN) core at Harvard Medical School, which she established in 2016. In addition, she is a strong advocate for rigor and reproducibility in microscopy. She has led and authored several publications on best practices in reporting microscopy methods. Finally, Paula firmly believes in collaborative and accessible image-based science and strives to create meaningful collaborations with her trainees and microscopy vendors to drive scientific discovery forward.
---
Ebony Torrington – Head of Editorial, Future Science Group (London, UK)
Ebony is the Head of Editorial at Future Science Group and the Managing Editor of BioTechniques (London, UK).
Ebony studied Biological Sciences BSc-Hons at Bournemouth University (UK) before joining Future Science Group as a Commissioning Editor in 2018. Ebony gained experience working on Future Medicine journals such as Personalized Medicine, Immunotherapy and Biomarkers in Medicine prior to her role as BioTechniques' Managing Editor.
Her years of experience in publishing and familiarity with BioTechniques' scope and audience give her a unique perspective on which images have potential to be our Special Focus Issue cover!
The post Meet the judges of <i>BioTechniques'</i> 40th anniversary image competition appeared first on BioTechniques.
Full BioTechniques Article here
Powered by WPeMatico