BIOtech Now
Andrew Segerman


In recognition of Rare Disease Day, BIO's Jim Greenwood shared commentary on LinkedIn celebrating the success of the Orphan Drug Act and highlighting the importance of preserving incentives to help spur the development of new drugs in this space.
"The truth is, incentives provided by the ODA have dramatically changed the number and types of therapies that are available to patients with rare diseases like these. Since the law's passage in 1983, more than 400 new therapies have been approved by the Food and Drug Administration (FDA) to treat these orphan diseases — compared to just 34 approvals before enactment."
The results of the ODA have been remarkable, giving reason for hope to families and individuals suffering from rare diseases like Duchenne Muscular Dystrophy, Batten Disease, X-Linked Hypophosphatemia, and Spinal Muscular Atrophy. However, efforts to uncover breakthroughs for rare diseases still have a long way to go.
"Yet even with this success, 95 percent of rare diseases currently have no treatment available. That's why maintaining the incentives of the Orphan Drug Act remains as critical as ever, and protecting the Orphan Drug Tax Credit (ODTC), for example, is vitally important for companies looking to raise funds from investors to engage in R&D work in this space."
To learn more about the positive impact that the Orphan Drug Act has had on patients and innovation over the years, view BIO's new infographics (here and here) for key facts, figures, and patient success stories. And don't forget to read Jim's full piece on LinkedIn here.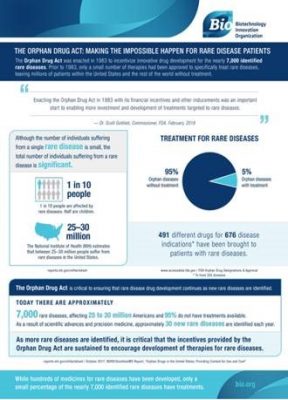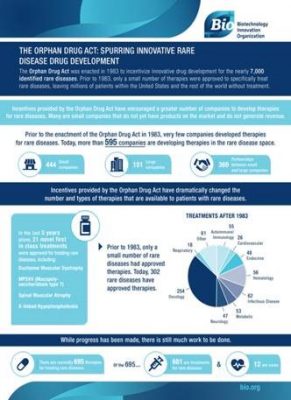 Powered by WPeMatico